HELLO, LADIES AND GENTLEMEN!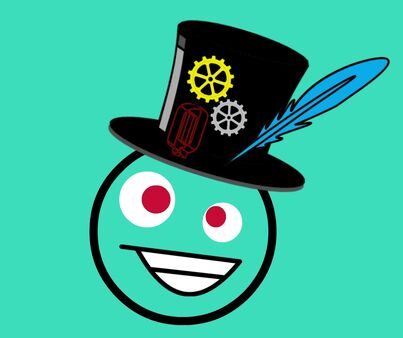 After a year and a half of inactivity, CRG Quazar has returned to YouTube for your entertainment purposes only! With more cynical humour and insanity than ever before! Following the three teaser trailers mysteriously released on his channel in the weeks leading up to his reboot, Quazar shocked his viewers and fans alike with a V/H/S Rewind of the Richard O' Brian musical 'Shock Treatment'.
Quazar 'V2' as he refers to it as, is a more concentrated character than the previous incarnation. With higher production values and overall content, Quazar is now the LAST Code Red Gamer active, and continues to use the name due to the 'catchiness of it', although he has openly stated that he will no longer be reviewing games. In interviews given with the actor behind the CRG member, he states...
'Quazar is now completely rehabilitated. If you watch the end of his last game review (Black Belt) featuring CRG Krazy, you'll see that he calls a mental hospital and supposedly checks himself in. This is backed up by the fact that Walter takes over the channel, until he realises he can't do it all on his own, and shuts the whole thing down'.
He then goes on to back up the character's new content by stating...
'After being released from 'Burnbeck Asylum', Quazar is not permitted to review video games anymore, as they make him too angry, and degrade his mental stability within every playthrough. That's why I'm now doing sketch comedy and V/H/S Rewinds. Some may see it as an excuse, although it's just another development in Quazar's story and timeline'.
The reboot was teased with three trailers which gave the viewers an insight as to what the channel's new content would look like. Each trailer teased something new... production quality, profile pic remodel, show set, etc.
CRG Quazar
was back, and under control. He later announced that he would upload VHS Rewinds on Fridays, Outtake / Blooper reels of the previous review the following day, and sketch comedy (featuring
Walter Byron Esquire
) once a month on a random day of his choice. The profile picture and name logo were also remodelled and updated the day of the review's release.
WHAT'S NEW?!?
Community content is available under
CC-BY-SA
unless otherwise noted.